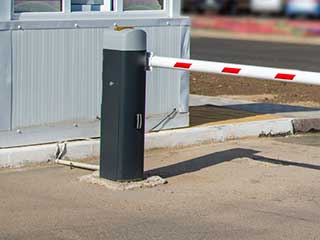 If you've just started looking into having a new electric gate installed or have only ever thought about the idea, there are certain things you should definitely consider before going ahead. Here are some of the most important aspects to think about when planning electric or automatic gate for your property.
Electric Gate Opener Designs
Electric gate openers can vary quite widely in design, capability and specifications. You will need to purchase an opener system that is appropriately compatible with the type of gate you have. Some designs are sold to be fit for almost any gate size and shape, but many will only be suitable for certain dimensions and weights. It's important to pay attention to details and ensure you get the right model, rather than rushing in to get one. Electric gate motors for example, come in a wide range of output capacities. Have one that is too weak and it will degrade faster than one more suited to handle the load of your gate. Professional help is usually a very good idea if you have no experience of such installments.
Planning Permission
If you are simply upgrading the gate you already have, planning permission should not be a problem. If however you are planning to build a brand new gate from the ground up facing public property, permission may be something you have to pursue. It's best to seek expert advice to ensure you are certainly in the clear.
Remote Range
Every electric opener system will have its own capability in terms of the range of its remote. Some of the most impressive models can offer ranges upwards of 80 meters (about 87 yards). It's important to check that the range meets your needs in extreme circumstances as well as within your daily routine.
Electric Gate Services
Gate Repair Lantana offers expert installation and repair for all designs of residential electric gate and openers. We can ensure your electronic gate system has all the necessary specifications to meet the requirements of your gate and your circumstances.
Call us today for more information or to have one of your friendly technicians provide help in person with a visit.
Our team can also take care of:

Automatic Gate Repair

Gate Remote Program

Doorking Gate Intercoms

Gate Exit Sensor Installation